The Baha Boys are a Durban based fly fishing outfit aiming to change the way people view fly fishing. No longer will it be an elitist, old man's sport…instead we aim to turn it into a something for the adventurous, outdoor lover; something that everyone and anyone can enjoy.
So welcome to the Baha Boys' home on the web. Be sure to follow us on Facebook and Twitter, and please feel free to contact us if you wish to join us on an outing…
History
Baha Fly fishing was formed by two friends in 2003 during a successful salt water outing. Up until this outing very few salt water species had been caught even though we'd flogged every inch of water from here to Ponta. However on this particular day a new, self tied fly was thrown into the surf and it instantly ripped out a Wave Garrick…and another…and other. Cries of BAHAHAHA could be heard over the noise of the surf.
…and so the Baha Boys (and Baha Fly Fishing) was born…
Warren "Claimer" Prior
I was born in Cape Town on the 7th of December 1981. Since that wonderful day I've bounced between Durban and the Cape several times but currently reside in KwaZulu-Natal.
My home is a cozy little 2 bedroom, 2 bathroom simplex in a complex (read village) known as Plantations. This is located in Hillcrest on top of a very misty Fields Hill. I share this humble abode with my beautiful wife, Sharon, and our soon to be daughter.
My working hours are spent at on online gaming company called Derivco (based in Umhlanga) where I spend my days drinking coffee and doing a bit of development work when I find the time. My past work experience includes developing house alarm systems and working on ECUs in the vehicle industry.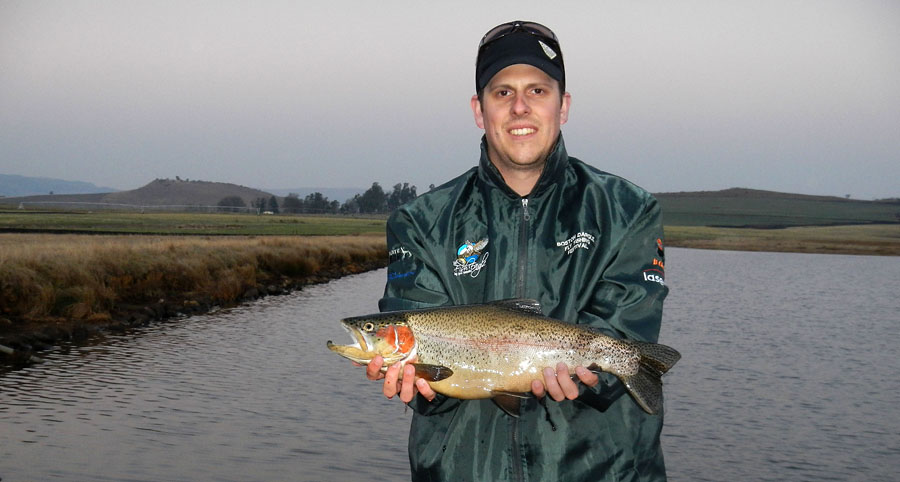 In my free time I love to run, paddle, play squash, fly fish and do some photography. I've successfully completed the Two Oceans ultra marathon, the Dusi canoe marathon and the Amashova. I've also done some mountain biking but sadly don't seem to have enough time to do to much of it currently.
My true passion however lies in fly fishing. I sit on both the Natal Fly Fishing Club (NFFC) and the Durban Fly Tyers (DFT) committees and also founded Baha Fly Fishing. Through these outlets I've written regular articles for several publications as well as several websites. Recently I've also become heavily involved with the Underberg Himeville Trout Fishing Club (UHTFC).
I also enjoy getting away as much as possible, although this often proves to be difficult with only limited leave available to me. As a result I often do smaller trips in and around KwaZulu-Natal. You can read up on these in the "Trip Reports" section of this site or on my personal website.
My passion for photography fits in well with my lifestyle and I've been lucky enough to win a few photographic competitions. I've also had photos published in several magazines and have even sold a few on the side.
Well, that's me in a nut shell. I hope you enjoy the site.
Keep the adventures coming…
Nick "Badge" Nortje
Born and bred in South Africa in July 1982, I have spent most of my life in KZN on the beach fine tuning my fishing skills. I started off, as most kids do, with rock and surf fishing which is where the bug really bit hard at the tender age of 4. From there I slowly progressed up the ladder touching on my fair share of deep sea angling and estuary fishing. I finally saw the light of fly fishing when Warren introduced me to the fine art back in 2002 in a dodgy dam he found around the corner from his house.
When not out on the water dominating I started out as an outboard mechanic apprentice. After serving my time I relocated to Maritzburg where I ran the workshop for 2 years before relocating back to Assagay where I currently reside with my wife and daughter.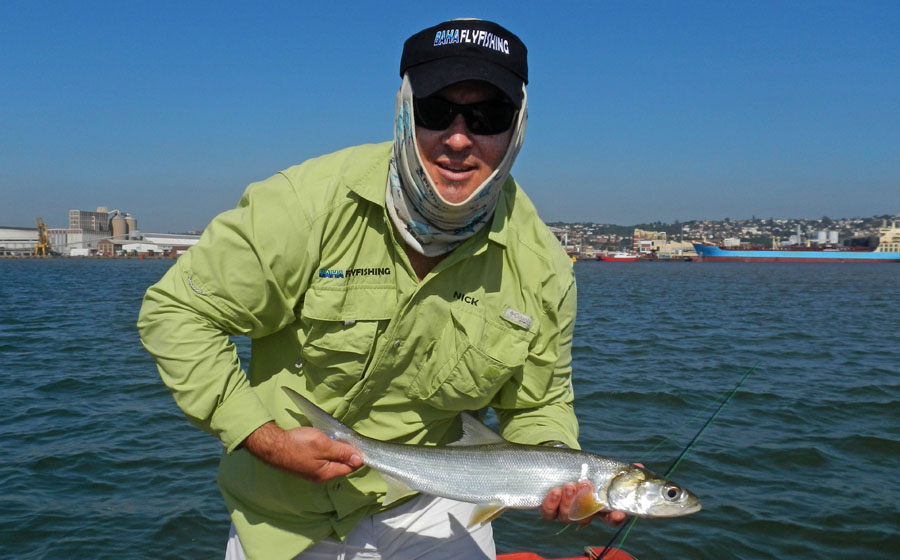 Being tired of having dirty finger nails I decided to apply my wealth of knowledge in the marine industry elsewhere and approached various insurance companies for an assessing position. To my amazement I got an offer from the leading marine insurance brokers in Durban, Eikos Risk Applications. I am currently employed as a marine insurance claims consultant for an underwriting company.
Again, like Warren, I am very involved in the KZN fly fishing community being an active committee member of the NFFC, UHTFC and DFT. I have also had the opportunity to write a few articles for the local fishing magazines and webpages.
Apart from fishing, fishing and fishing I mountain bike, play squash and enjoy the general outdoors. I am always up for an adventure and, as can be seen from our humble website, there is "never a dull moment!" and many of our fondest memories have come from the spontaneous trips (mostly rum induced) – Pack the car and GO!
So why not drop us a mail and get in on the action with Team Baha?